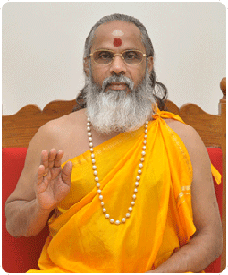 Rajaguru Brahmashri Guruvayur Sri Sri Suryan Namboothiry was born at Guruvayur, Kerala. He has learnt the Science of Astrology and Thantric practices from renowned scholars and established authorities as also by studying rare and ancient collections of books and SUVADIES. He gained mastery over the subject through sheer hard work, analyzing it from all angles and is now himself an acknowledged authority on the subject.
When an individual brings his / her horoscope for consultation Rajaguru Brahmashri Guruvayur Sri Sri Suryan Namboothiry ensures whether it actually belongs to the individual before he proceeds to study the horoscope.
While giving the results of his study he presents the true picture as indicated therein and never makes predictions merely to satisfy his clients. Similarly, while suggesting any remedial measures whenever it is possible according to SASTRIC principles, he would do so, after ensuring that there would be cent-percent success. Otherwise, he would straightaway inform them that remedial actions would not bear fruit.